School Council
School Council
In November 2018 the School Council planted bulbs - look how well they have grown !
The school council worked with Kelly, the project co-ordinator from Living Street.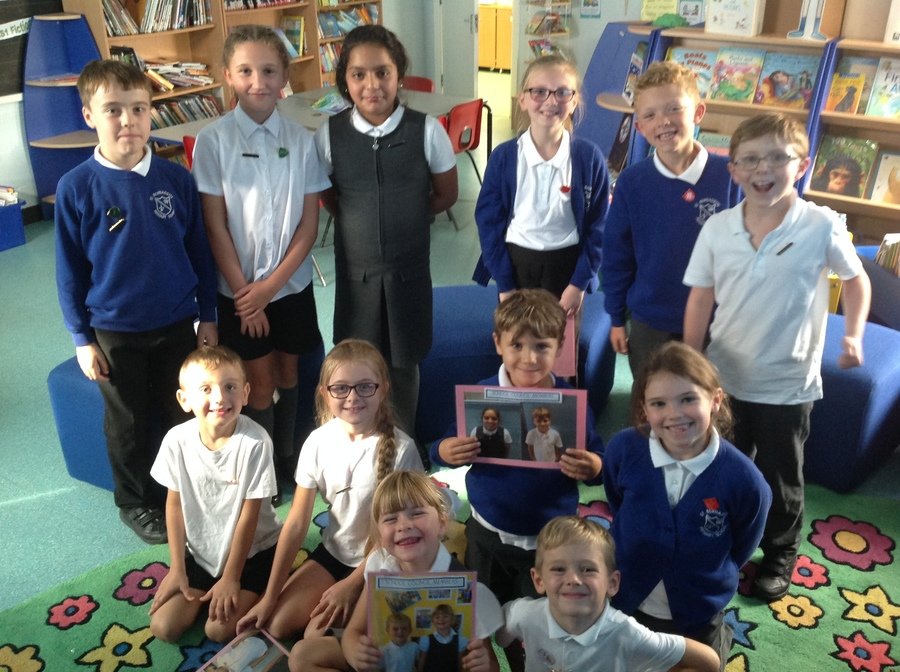 School Council counting profits made through tuck shop sales.
School Council planting bulbs
Well done to Y4 and Jamie for their sponsored events to raise funds for his Mt Kilimanjaro charity climb.
School Council Prayer
God in heaven hear our prayer,
Keep us in thy loving care.
Be our guide in all we do,
Bless all those who love us too.
Amen.
St Bernadette Primary School Council – September 2018

The newly elected members of the School Council are:
Year 1 - Poppy and Evan
Year 2 - Filip and Vesta
Year 3 - Brooke and Lenny
Year 4 - Eshal and Oscar
Year 5 - Libby and Dominic
Year 6 - Luca and Phoebe
Please look our notice board in the school hall to see a picture of us so that you know who we are.
Healthy eating and useful inks
http://www.tescoliving.com/family-and-kids/kids-zone/games-and-activities/2013/october/farm-to-fork-printable-kids-games
http://www.nhs.uk/Livewell/Goodfood/Pages/eatwell-plate.aspx
Fruit sales recommence in KS2 playground on Wednesday 7th November 2018, Wednesday- Friday 10:30-10:45
A selection of fresh fruit, fruit loaf, malt loaf, yoghurts, plain biscuits and smoothies.
Prices: 20p per food item, 50 p per smoothie
Charity Fundraising - Total so far
Following the Y6 basketball event on Friday 30 June, the children have raised a total of £1,540.80 for the MS Society so far this year, with some monies still to count.
Thank you and well done to all!
Multiple Sclerosis Charity - Y5 Bike Relay